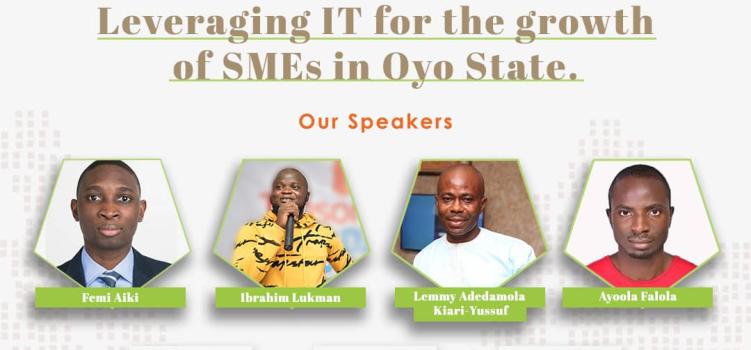 Leveraging IT for the growth of SMES in OYO state
Much talk about Information Technology, let's get down to the business of putting technology to work as Ibadan Entrepreneurs Network (IEN) celebrates the 3rd year of impact in Oyo State, Nigeria. 
Ayoola FALOLA, a cyber-security expert and founder of the web publishing technology PageCarton would be moderating a panel session discussing how Information Technology can be harnessed to help spawn exponential gain for Small and Medium Enterprises in Oyo State. Discussants of the panel are Femi Aiki, the founder of Foodlocker - the foremost Ibadan hybrid e-commerce store; Ibrahim Lukman, the founder of Deep Tech Africa and expert in Virtual Reality, AI and other wider areas of deep technology. Lemmy Adedamola Kiari-Yussuf the CEO of Ecohub - a renowned office/co-working space in the heart of Ibadan will also be on the panel. 
Other features of the main event tagged "Ibadan Arise" 2019 Summit involves Workshops, Summit and Dinner. 
Make it a date on Thursday the 19th of December 2019 at 10am. Venue is the Penton Rise Events Centre, Bodija, Ibadan NIGERIA. 
Ayoola is a leading cyber-security expert in Nigeria. He started out as a website developer in 2002 and today, he has founded PageCarton a platform that has championed a new set of tools to publish content to the internet through web sites and apps.
About Ayoola Falola